The week is rapidly coming to an end and we really have nothing new going on here. Which is great because there is plenty going on with my to-do list.
So as quickly as I started this post, I'll end it a few pictures I've taken over the last couple of days.
Hijacking a bag of apples after unloading groceries...
Which she later tried to eat through the plastic bag
Practicing jumping before bedtime
Action shot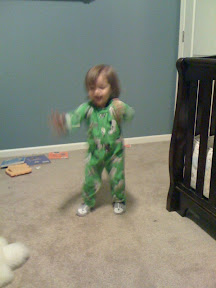 Peacefully sleeping. I could watch her all night long.
Hello, weekend! Thanks finally showing up. One more day of work!
- Posted using BlogPress from my iPhone